Welcome
Barbara Johnson, massage therapist, 252-725-1621 mobile / text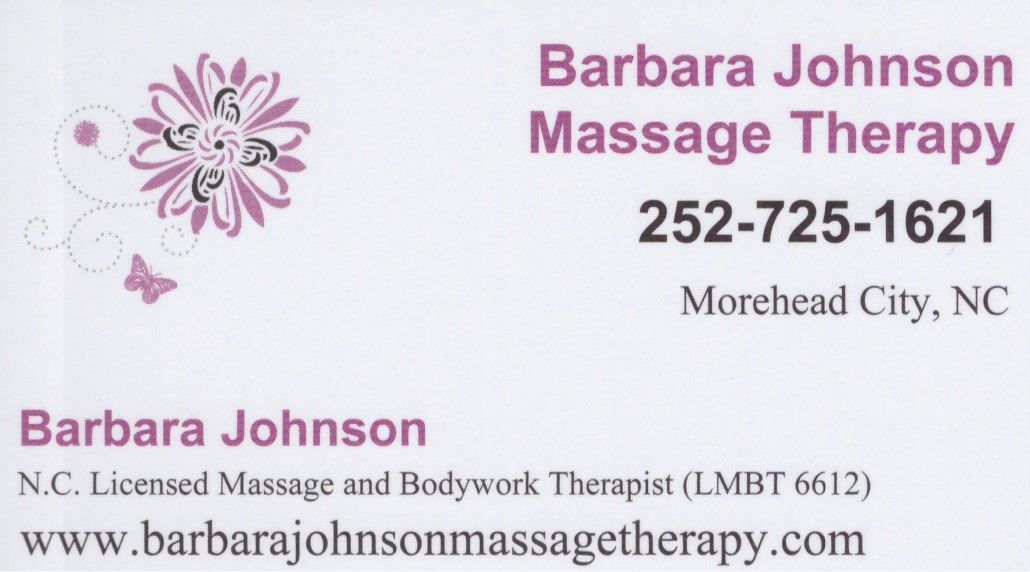 3100 Mandy Lane, Morehead City, NC 28557
Hours - Monday-Tuesday 10 am-4 pm. Wednesday-Thursday 10 am-1 pm. By appointment only.
Your session on a massage table can be 30 minutes, 45 minutes, 60 minutes, or 90 minutes. You may remain fully clothed.
* * * * * *
Maintaining a state of balance and well-being with regular bodywork is much easier than it is to restore well-being once imbalance has occurred. Balance is key! Integrate massage therapy sessions into your self-care journey. You will be glad you did!
If given a choice, our brain will sacrifice muscles, which can heal, to protect joints, which take far longer to heal. Our muscles work hard every day. Remember to thank them! If you are passionate about maintaining optimal performance, massage therapy can enhance body balance and self-awareness. You can learn simple, effective self-care massage techniques. Various techniques used in a session can include
(1) gentle Swedish relaxation or integrative reflexology appropriate for almost everyone for stress reduction
(2) deep tissue massage and trigger point work to address specific areas for athletes and active participants of life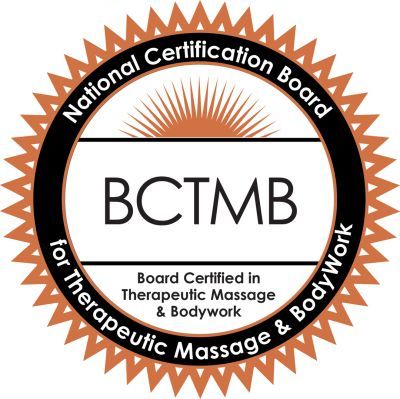 Whether you are a resident, frequent visitor, or first-time vacationer, welcome to the beautiful Crystal Coast of North Carolina! Stay healthy so you can enjoy exploring Atlantic Beach, Pine Knoll Shores, Indian Beach, Beaufort, Newport, and elsewhere in Carteret County. Call to set up an appointment with me or send me a message, via this website (see Map page), remembering to include a phone number. I also gladly answer any questions you might have.
Thanks for visiting, and have a wonderful day!
Barbara Johnson, 252-725-1621 mobile and text
N.C. Licensed Massage and Bodywork Therapist (LMBT 6612) since 2006
Certification in Clinical Aromatherapy, Level 1 since 2018
Certified Integrative Reflexologist since 2013